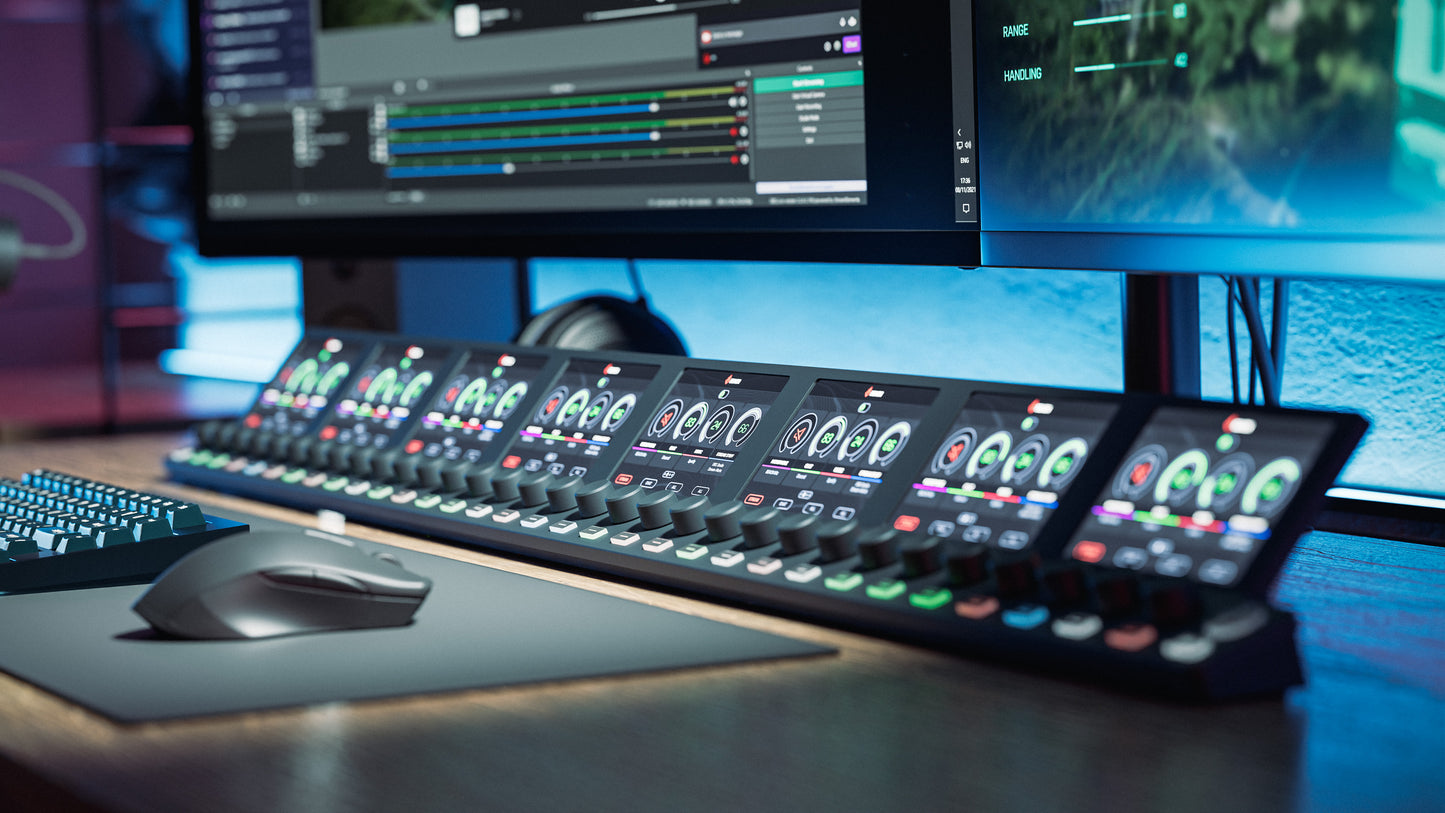 Today, BEACN is proud to announce that just 60 days after releasing BEACN Mic, BEACN Mix, and BEACN Mix Create, the company will be releasing its next game changer in content creator audio mixing–BEACN Mix Cre8.
It's no secret that content creators need one thing–more knobs. "How am I supposed to run Fortnite, Roblox, my Twitch stream, Discord, Zoom, Skype, and Microsoft Teams while watching three YouTube videos and an illegally downloaded episode of Rocko's Modern Life (yes, the one with the Recycle song) with anything less than 20 knobs?" asks UselessMuffin58.
"I don't need 32 knobs just yet," says aspiring streamer JacobJakobJaycolb, who streams twice a year. "However, I can't imagine being successful and not needing all 32."
BEACN Mix Cre8 is an efficient machine. With 8 screens, BEACN Mix Cre8 only requires 8 USB ports to individually power each display. For those who do not have 8 free USB ports, "You probably aren't taking content creation seriously enough." says BEACN CEO Craig Fraser.
Weighing just 4.4lbs, BEACN Mix Cre8 is a marvel of modern engineering. "Nobody has tried to put 8 screens in such a small peripheral before. Probably because they're scared." says Senior Firmware Engineer Lars Christensen. "Yes, we we've always been scared by this number of screens. We're scared little babies." said a spokesperson for an unidentified competitor.
BEACN has also added many state-of-the-art ports to their new BEACN Mix Cre8 including a 9-pin serial port, a FireWire 800 port (with optional FireWire 400 adapter), and a PS/2 connector.
Some quotes:
"Whatever happened to FireWire anyway?" said a man, probably.
"Can I use this with my GoXLR?" asked somebody tomorrow.
"How are we supposed to ship this?" asked UPS.
"You know... you really could have spent the time you took to design this better," noted BEACN investors.
"You can't just make up quotes," scolded my boss.
BEACN Mix Cre8 will be available to the public for the low price of $2999 and will be launching on April 31st.